We work to preserve the unique vibe of the East Village.
Our neighborhood is home to a diverse population; low-rise, human scale blocks; affordable buildings with historic and architectural significance; a multitude of community gardens; independent local businesses; and a tradition of expressing creative ideas and social concerns.
Our retail diversity, zoning and preservation initiatives help keep the East Village special.
History
In March 2004, neighbors joined together to save Old P.S. 64, the CHARAS / El Bohio Community Center, from demolition and development as a 27-story "dormitory." After three years of dedicated community effort, this cherished site achieved designation as an Individual Landmark of the City of New York.
In June 2005, the EVCC submitted a study conducted by BFJ Planning, Rezoning the East Village: A Discussion Paper to Manhattan Community Board 3. This study became a catalyst for the Lower East Side rezoning effort initiated by CB3 and the NYC Department of City Planning. The City Council approved an 111-block rezoning in November 2008.
In Autumn 2006, the EVCC introduced our first edition of the Get Local Guide to East Village Shops, promoting sustainability through neighborhood-owned stores and spotlighting Formula Retail Zoning.
In October 2007, the EVCC presented our first Kids' Bike Ride for the Lower East Side. More than 150 kids and adults enjoyed decorating their bikes to ride the streets of the community.
The Historic Districts Council honored the EVCC with its Grassroots Preservation Award in 2007.
In Spring 2008, the EVCC commissioned the Pratt Institute's Graduate Center for Planning and the Environment to explore Formula Retail Zoning for our neighborhood.
Help forge our broad agenda and make the East Village Community Coalition a force for positive change.
WE GREATLY APPRECIATE YOUR SUPPORT!
The East Village Community Coalition is a 501(c)(3) nonprofit organization. All donations are tax-deducible to the fullest extent of the law.
Contact Us
We'd Love to Hear from You.
Have a question or comment about our neighborhood, our website or our initiatives? Get in touch.
Or send us an email at: info@evccnyc.org

Drop us a line on: (212) 979-2344
To keep up with the latest EVCC projects and news, sign up for our email updates
Want to use snail mail, send your letters to:
East Village Community Coalition
143 Avenue B – Simplex
New York, NY 10009
People
Staff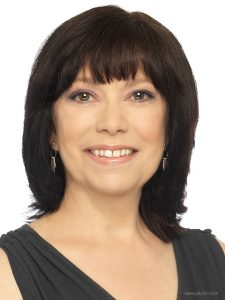 Laura Sewell, Executive Director
Email: director (at) evccnyc (dot) org
Directors
Andrew Coamey
Ollie Fielding
Paul Gale
Elizabeth Oyen
Michael Rosen
Aaron Sosnick
Volunteer your time to support our initiatives
There are so many ways to help our neighborhood: planning events, making calls, contributing to our website, or doing whatever you do best! Contact us at info@evccnyc.org or (212) 979-2344 to give any amount of time.
---
Website Design by Ollie Fielding
Get Local Guide Design by Jessica Russo
WhatsOpenEV Map Design by Zhi Keng He (BetaNYC) and Paul Gale