Find open businesses across the East Village
Resources for Small Businesses impacted by COVID-19
Latest updates:
LES Open Arts Outside SAT OCT 9 2 – 4pm

Join us for workshops, exhibits and performances from your favorite FABnyc member organizations! Come out to the Avenue B Open Street to meet us and learn more about what we do!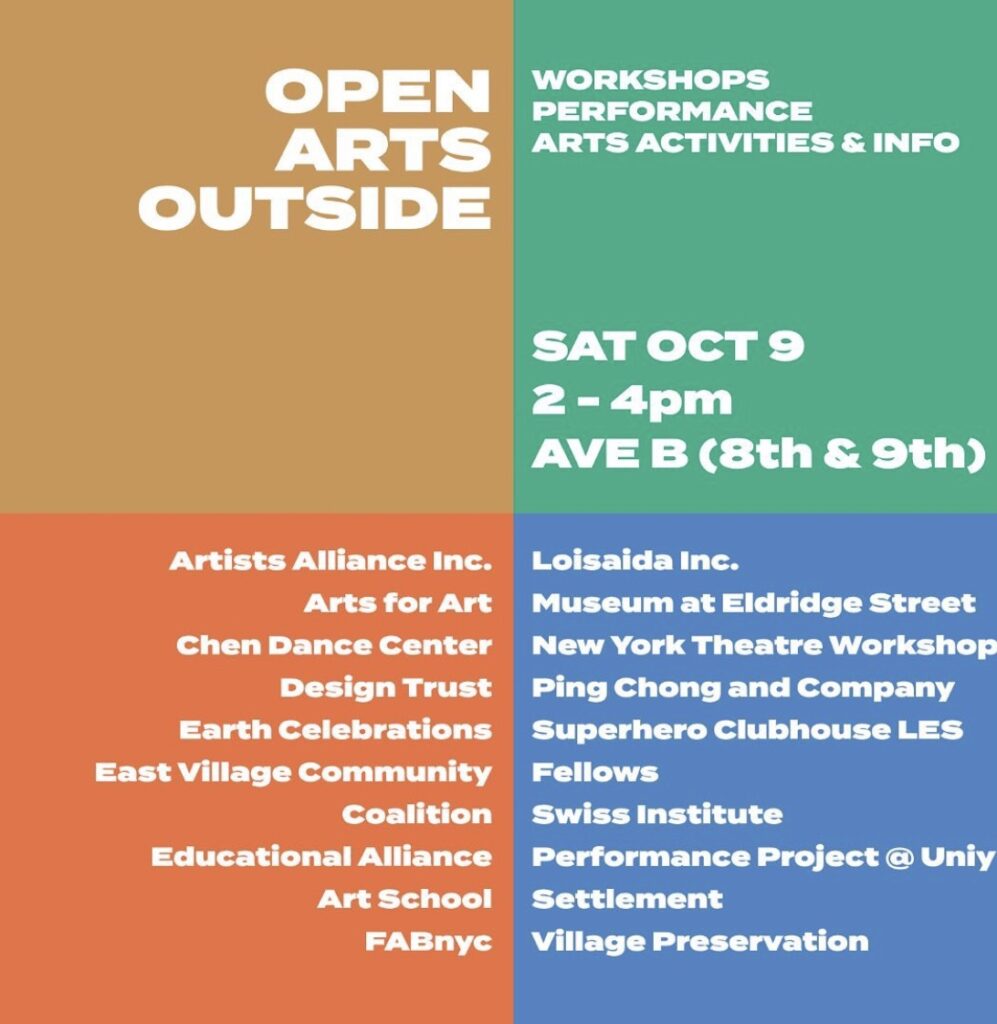 FRI 9/24 – SUN 10/3 LUNGS Harvest Arts Festival!

Check out the jam-packed schedule of activities and performances in your local community gardens!
SUN SEP 19 Residential SAFE Disposal Event 10 am – 4 pm!

Dispose of harmful household products safely, rain or shine! Drop off Solvents, Automotive, Flammable and Electronic waste on the South side of 17th Street, between Park Avenue South & Broadway. Registration required! Learn more about what you can bring.