Become a member now! Help the East Village keep its multi-cultural and architectural heritage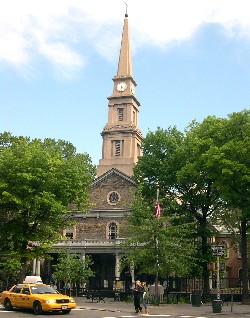 The East Village Community Coalition needs your contributions in order to continue our efforts to preserve and nurture our community. By becoming a member, you can help forge our broad agenda and enable the EVCC to be a force for positive change.
There are four ways to support the EVCC:
1. Become a member by sending a check, payable to EVCC:
East Village Community Coalition
143 Avenue B – Simplex
New York, NY 10009
2. Become a member by donating online, at Network for Good: Donate to EVCC
3. Donate via PayPal:
4. Support our many campaigns by volunteering your time:
There are so many ways that you can help the cause — by canvassing, making calls, writing, editing, or whatever you do best!
Contact us at info@evccnyc.org or (212) 979-2344 to give any amount of time.
THANK YOU FOR YOUR SUPPORT!
All donations are tax-deductible. The East Village Community coalition is a registered non-profit organization.