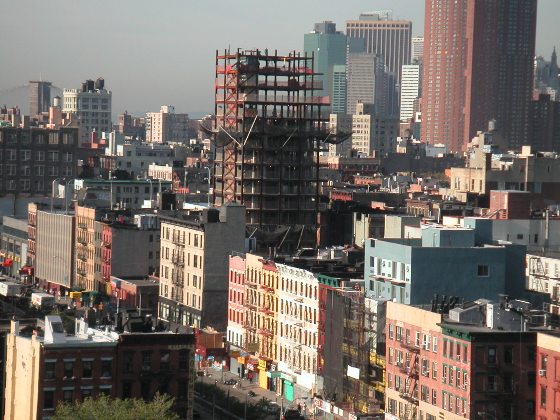 Last May, The National Trust For Historic Preservation confirmed what we all know to be true:  The Lower East is one of the 11 most endangered neighborhoods in the country. They concluded that the sudden influx of high rise luxury apartments and hotels can quickly destroy the nature of the neighborhood and its historic past, making the nineteenth century neighborhood into a modern-day imitation of the Upper East Side.
According to the report, "the community, with little recourse for protection, is reeling from the recent destruction of its cultural heritage, including the defacing of several historic structures and the loss of First Roumanian Synagogue. Slapdash and haphazard renovations have led to the destruction of architectural detail, while modern additions to historic buildings sharply contrast with the neighborhood's scale and character."
Get more coverage from the New York Times .