Mark your calendar for June 26th!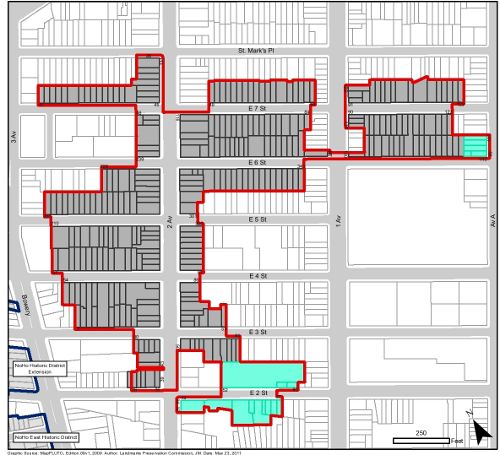 The Landmarks Preservation Commission has set June 26th as the hearing date for the proposed Lower East Side/East Village Historic District. If designated, the district would protect nearly 300 buildings from inappropriate alteration or demolition. The district was supported by Community Board 3 in a nearly 3-to-1 vote in July of last year. This is great news for our community and comes on the heels of the recently designated East 10th Street Historic District, the first historic district in the East Village since 1969.
We have advocated for landmark and historic district protections for years. We thank our neighbors, community preservation organizations, and elected officials for working with us to save our neighborhood's unique character.