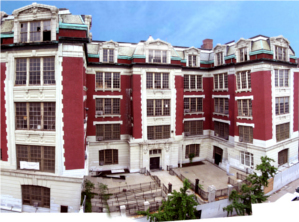 The Department of Buildings has issued a Stop Work Order and moved to revoke a partial permit for the dorm conversion planned for former PS64/ CHARAS – El Bohio. In response to Councilmember Rosie Mendez's letter dated September 3rd, the DOB raised objections to the approved conversion plan, which had earned agency support based on misinformation. The plan violates the zoning code and the "dorm rule", a hard-fought protection on the speculative development of student housing.
The collective efforts of community groups, community members and the community board with a unified group of elected officials led by CM Mendez kept the energy and pressure needed to reverse the City's decision. We continue to demand the return of this landmark building to true community use.
The EVCC remains dedicated to ensuring that the historic PS64 building and the intent for future use at the time of its sale are honored. Join us, other community groups, residents, and CM Mendez with other elected officials at a rally/ press conference on Sunday, 1pm at 605 East 9th Street (Avenues B & C)!